Blackcurrant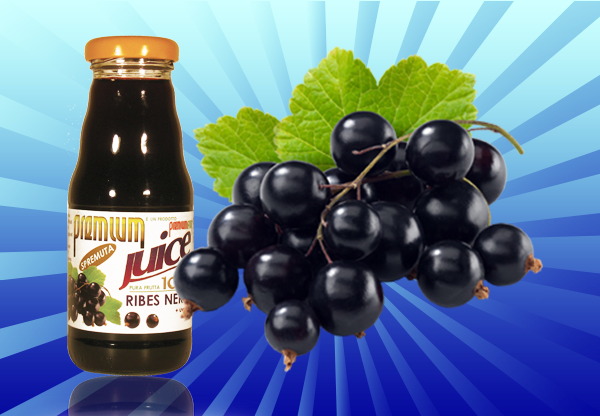 Blackcurrant is a precious Super-BerryFruit, extraordinarily antioxidant and vitaminic. Recent research (easily found in Internet) have shown also its stimulating and reinforcing power against various external agents with which we come in contact.
The Black Currant is becoming increasingly well-known because of its healthy properties, of which we can't talk explicitly being a food: to know the claims attributed to this fruit just look in Google "blackcurrant property" or similar keywords.
Our recipe mix 50% Blackcurrant with a 50% of pleasant Red Grapes, a combination of beneficial compounds to strengthen and depurate you with Taste and Health!
Ingredients: 50% blackcurrant juice (not from concentrate), 50% red grape juice (not from concentrate)